Hi everyone , I am back with OWLs theme of the month Failure. Now for those who dont know OWLs are a group who really mean much to me even though I have become a member this year. Shout out to them !
One of the best ways we can learn is through failure. This month we will be talking about the failures of our favorite characters in pop culture media and what we can learn from them. We will also reflect on our own mistakes and failures and how those experiences have allowed us to grow as human beings.
–November 2019 Blog Tour Prompt
So this time I am talking about Black Clover , a shounen I have really grown to love. It all starts with Asta and Yuno , two boys who live in a poorest part of their kingdom. In world magic is everything and royality has best magic and poorest people least. Asta was born with no magic . Yet he overcomes the barrier and joins Magic Knights. Asta is a true shounen MC .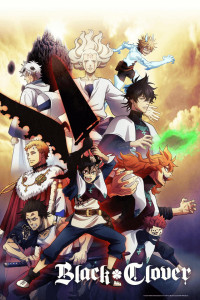 I too have had a lot of challenges in my life. And being part of this and geek community in general has helped me a lot.
That is all for today and sorry about a short post this time. Check out Dylan post before me and Matt tommorow.